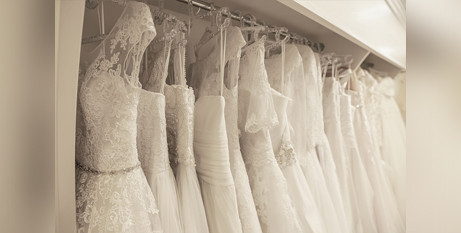 In a gesture of support for Cairns brides heartbroken by a bridal shop's shock closure, Centacare FNQ has offered its hand in support. Source: Cairns Post.
Jonovia Bridal announced it was closing on social media two weeks ago due to recent threats, allegations of bullying and a break-and-enter.
The decision has left up to 75 women searching for a new gown.
Centacare manager Andrea Obeyesekere acknowledged the limited number of specialist stores and hoped the bridal dress drive would help at a time of rising costs.
"It's sad for our economy, too, because that business goes to Sydney or Brisbane and we really want to ensure that money stays here," she said.
The project resonated with Centacare's mission to promote upcycling and a circular economy, she said, adding that in the recent settlement of refugees, the one job many were highly skilled in was tailoring.
"If people have dresses that need alterations, we at Centacare have a number of people who can do the work very well and very quickly."
Savvy Solutions co-ordinator Ira Rungkat Pangestu said the plan was to have the dress drive run until September and continue for longer out of its Aplin Street space if there was a need.
"We contacted Vinnies as well who are happy to donate dresses," she said.
FULL STORY
CentaCare FNQ is holding a dress drive for women impacted by Jonovia bridal shop's shock closure (By Sandhya Ram, Cairns Post)