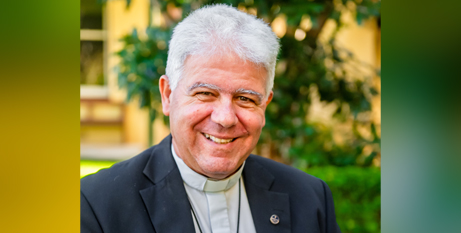 Darwin Bishop Charles Gauci is preparing to publicly champion the "value of Christian life" after the Northern Territory Government announced it would set up an advisory panel on euthanasia laws. Source: The Catholic Leader.
On July 22, the Government announced a panel would carry out community consultation about voluntary assisted dying and provide an independent report to policymakers by July next year.
As the Church's chief advocate and president of the Northern Territory's Council of Churches, Bishop Gauci expects to be in the public eye defending "the dignity of the human person" and pointing out the pitfalls of euthanasia.
"I certainly won't be watering anything down," Bishop Gauci said.
"I intend to have a respectful but clear and solid conversation about the whole issue and to share information about what the experience has been in other places where euthanasia has been legalised, not just in Australia but in other countries.
"In the end we surrender to God's will. As Christians, we trust in God's will … and in the end God has the final say when it's time to go – we don't make that decision ourselves."
NT Chief Minister Natasha Fyles said an advisory panel would examine the structure of how voluntary assisted dying policy could be developed, not whether it should be implemented.
Bishop Gauci, who celebrates 46 years as a priest this year, has written a letter to all NT Catholics explaining his own experience ministering to the elderly and coming to understand the importance of dying.
Bishop Gauci said he would use public discussion about euthanasia to press for improved quality of palliative care offered in the Northern Territory as well as ways to improve pastoral care for people suffering from serious and terminal illnesses.
FULL STORY
Darwin bishop ready to champion 'value of Christian life' as euthanasia probe is announced (By Mark Bowling, The Catholic Leader)