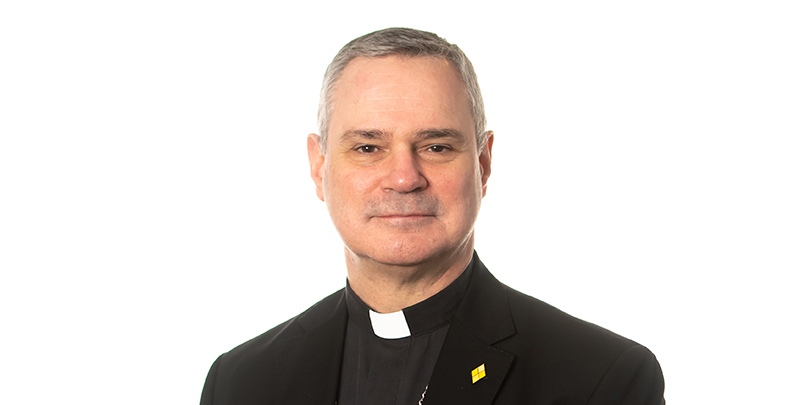 Melbourne Archbishop Peter A. Comensoli has accused the ACT Government of forcibly acquiring Calvary Public Hospital Bruce because its Catholic ethos was "inconvenient", saying the takeover sets a "worrying precedent for civil society groups". Source: The Australian.
Archbishop Comensoli criticised the "poor and unprecedented process" the Barr Government used to take over the Catholic facility in north Canberra, questioning whether it was "motivated by disapproval of Calvary Hospital's Catholic ethos and mission".
He also questioned why Calvary had been singled out as being "intensely problematic" for its reluctance to offer abortions and its opposition to voluntary assisted dying, in a submission he wrote on behalf of the Australian Catholic Bishops Conference to a Senate inquiry.
The ACT Government took control of the Bruce hospital site on July 3 after it rammed legislation through the Legislative Assembly in May to compulsorily acquire the facility.
"There is an underlying implication that religious organisations and those with conscientious objections to performing certain procedures should not participate in public healthcare," Archbishop Comensoli said in the submission.
"The religious mission expressed at Calvary Hospital was inconvenient for the territory government.
"An inquiry should consider the extent to which the ACT Government's decision was influenced by its disapproval of Calvary Hospital's Catholic ethos and mission."
He raised concerns that an ACT abortion inquiry had "criticised the faith-based ethos of Calvary Hospital" just weeks before the takeover was announced.
"Although the territory-run Canberra Hospital does not generally provide abortions, Calvary Hospital alone was singled out as 'intensely problematic' for being a public hospital that did not provide the procedure," Archbishop Comensoli said. He added that Calvary Hospital, and its connected palliative care facility Clare Holland House, had previously stated they would not provide euthanasia.
ACT Chief Minister Andrew Barr said the decision to acquire Calvary Hospital was the "result of a lengthy policy process and consideration", which will deliver a more "efficient and effective health system for Canberrans".
FULL STORY
Archbishop Peter Comensoli slams Calvary Hospital takeover as 'worrying precedent' (By Rhiannon Down, The Australian)