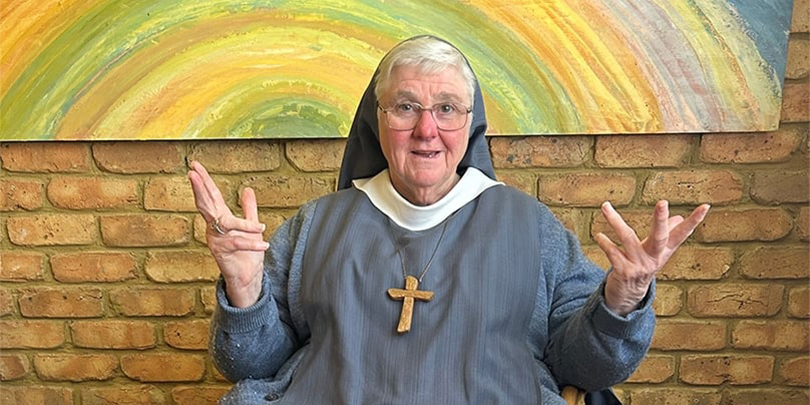 What initially seemed to be one of the most devastating things that could happen to the Benedictine Sisters at Jamberoo Abbey in New South Wales has turned out to be one of the best. Source: The Catholic Weekly.
Joining with the English Benedictine Congregation (EBC) has given the small community on the NSW south coast a "new family they didn't know existed" and left them asking why they waited so long.
The Australians are one of three communities of nuns – along with the Kylemore Abbey in Ireland and the Mariavall Abbey in Sweden – to be accepted into the EBC, following the Vatican's 2018 document Cor Orans, a framework of rules for contemplative orders of men and women religious.
Affecting the world's 38,000 cloistered nuns, Cor Orans' most significant change was the obligation for individual small monasteries to join larger federations.
Despite appealing the change for more than two years, the Jamberoo community now regards their new status as a "blessing".
Abbess Mother Hilda Scott said the union has given them an international voice not previously afforded them.
"The real beauty of the EBC is that they listen to the nuns. In the general world of the Church, nuns (and in particular enclosed nuns) don't have a voice," she said.
"We truly believe we are now listened to and are valued, it's truly beautiful."
FULL STORY
Federation a blessing for the Jamberoo Benedictine nuns (By Debbie Cramsie, The Catholic Weekly)