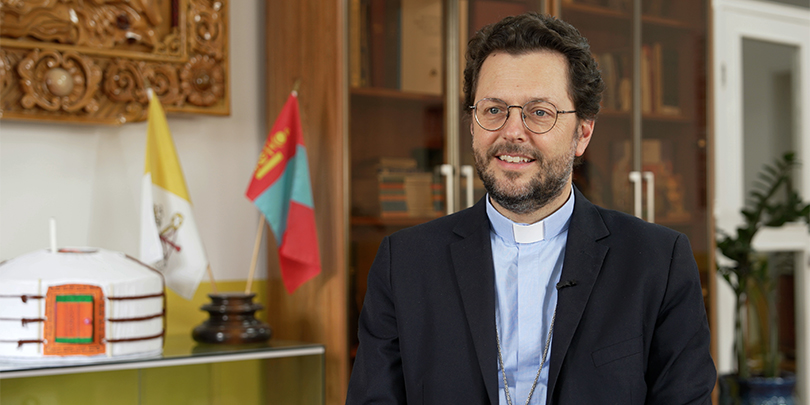 As the world's eyes turn to Mongolia, Pope Francis' visit emerges as a beacon of hope and inspiration for the country, spotlighting the Church's remarkable journey in that country. Source: Catholic Mission.
"I am in love with Mongolia, a beautiful, proud and friendly people. The first time in 2002, there was nothing, there was no Church," says Cardinal Crescenzio Sepe, highlighting also the diplomatic journey between Mongolia and the Holy See, "there has always been a great dialogue between the Catholic Church and the authorities in Mongolia".
The papal visit is supported by another strong figure of the Church in Mongolia, Cardinal Giorgio Marengo.
Arriving first as a missionary 20 years ago, Cardinal Marengo dedicates his life to support the Mongolian people. Today, Cardinal Marengo is also the apostolic prefect of Mongolia's capital, Ulaanbaatar.
Cardinal Marengo hopes that this visit will be memorable both for Pope Francis and the local community, as the program focuses on the significance of community, charity, and faith.
One of the key highlights of Pope Francis's visit is the blessing of the "House of Mercy" on September 4, a project dedicated to supporting people most in need. The social centre will provide support for women and minors who are victims of domestic violence, a safe place for people suffering from homelessness, and a welcoming place for migrants.
The renovation of the House of Mercy was funded by Catholic Mission, the Pope's own mission agency in Australia.
FULL STORY
Historic Visit of Pope Francis in Mongolia (Catholic Mission)