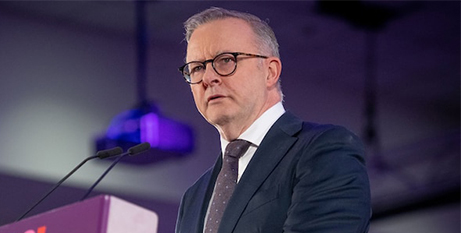 Prime Minister Anthony Albanese has confirmed October 14 as the date for the historic Voice to Parliament referendum. Source: The Age.
Australians will cast their vote on whether to enshrine recognition of the nation's First Peoples in the Constitution by creating a body that would advise the Parliament and executive government on matters relating to Indigenous Australians.
The announcement of the date will trigger a six-and-a-half-week campaign from the Yes and No camps and comes after more than a year of bitter political debate over the proposal, which has been mostly along partisan political lines.
In a statement yesterday, the National Aboriginal and Torres Strait Islander Catholic Council said it wished to reiterate its stance contained within the 2023 Social Justice Statement Listen, Learn, Love – A New Engagement with Aboriginal and Torres Strait Islander Peoples.
"Australians have an opportunity to begin a new chapter this year with the referendum on the Voice to Parliament. We in NATSICC know there are criticisms, even from Aboriginal and Torres Strait Islander people, but most Aboriginal and Torres Strait Islander people support the referendum," the statement said.
"Just as the churches strongly supported the 1967 referendum, we hope that Catholics, along with other people of faith, will support the Yes campaign."
The decision to formally launch the campaign in Adelaide underscores the critical importance of South Australia as one of the "swing" states considered most "in play" by both the Yes and No campaigns, alongside NSW and Tasmania.
Just eight of 44 referendums have succeeded since Federation and for the referendum to pass, it must be backed by a double majority of states and the national vote. The votes of people living in the two territories count in the national vote, but not in the state-by-state count.
Federal Shadow Minister for Indigenous Australians Jacinta Nampijinpa Price and former politician Nyunggai Warren Mundine, two of the No campaign's most prominent spokespeople, went to Tasmania to mark the referendum date being set, ABC News reports. The duo will head to Adelaide to campaign today.
FULL STORY
Voice referendum locked in for October 14 (By James Massola, The Age)
NATSICC's statement following the Prime Minister's Referendum date announcement (NATSICC)
Aboriginal and Torres Strait Islander Voice to Parliament referendum set for October 14 (By Brett Worthington, ABC News)