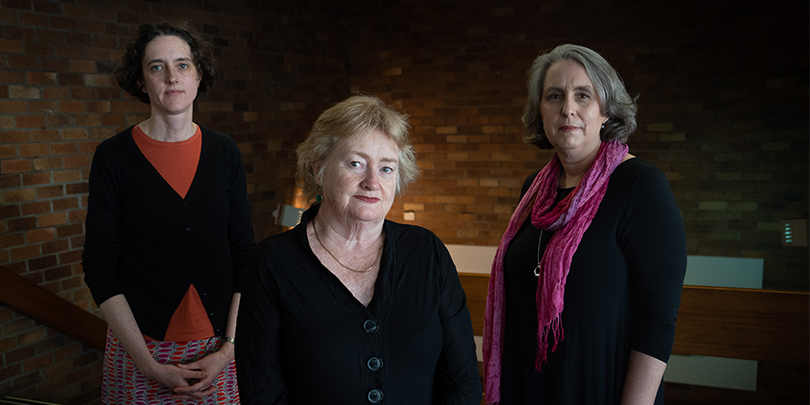 Although Australian Catholic women are frustrated about discrimination, abuse and patriarchy in the Church, a study has exposed a surprising generational divide. Source: Sydney Morning Herald.
Most older women – particularly those aged over 55 – were dissatisfied with the lack of options for leadership, the gendered language in the liturgy, and the ban on remarriage after divorce – but many of those aged 40 and below supported the status quo.
The authors of the study – which surveyed 17,200 women from 104 countries, including 1769 from Australia – say the generational difference could be due to life experience, the influence of migration, or the fact young people grew up in a more conservative Church.
"There has been a push back towards conservatism," said co-author Tracy McEwan, a theologian and sociologist of religion at the University of Newcastle. "I think that's been impactful for young adults in the Church."
However, she said women of all ages expressed disappointment, frustration and challenge with the Church. "[There was] a feeling that some women's voices weren't heard in the Church. That was across age."
The global study, led by the University of Newcastle, comes as Pope Francis leads a discussion about whether women should have a greater role in Church governance and ceremonies. He has ruled out the priesthood, but not the diaconate.
Australian women were more conservative than their overseas peers on reform; 74 per cent said they wanted it, compared with the global average of 84 per cent. The authors defined conservatism as adherence to Catholic doctrine and embrace of traditionalism.
The Australian results, which were was made public yesterday, found this was driven by younger women. While three-quarters of respondents supported reform, that fell to less than half (44 per cent) in the 18 to 40 age group (for the 56-70 age group it was 87 per cent, and for the over 70 age group it was 94 per cent).
FULL STORY
Surprise split among Catholic women over sex, divorce and patriarchy (By Jordan Baker, Sydney Morning Herald)
RELATED COVERAGE
Australian Catholic women echo the global call for church reform (University of Newcastle)