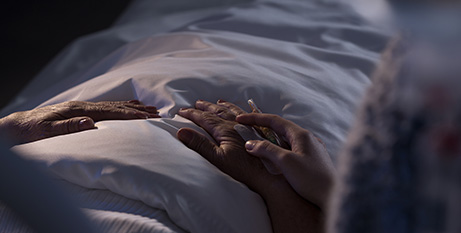 The death of an elderly man who took a voluntary euthanasia substance prescribed for his terminally-ill wife is being investigated by Queensland health authorities. Source: ABC News.
The case, mentioned in the first annual report by the Voluntary Assisted Dying (VAD) Review Board, is the subject of a review by Queensland Health, with the findings to be referred to the coroner.
The man's wife had met the criteria and had been given the medication but she was admitted to hospital. She died in hospital before taking the substance.
Her husband was required to return the medication within 14 days but consumed it instead.
Queensland's euthanasia laws came into effect in January, about 15 months after the legislation passed state parliament.
In the first six months of the laws operating in Queensland, 591 people started the process, and of those, 245 terminally ill people have died. About half – 49 per cent – of people accessing euthanasia live in regional Queensland.
Cancer was the most common diagnosis for those who accessed the scheme, at 78 per cent.
Other diagnoses included end-stage renal and liver disease, as well as neurodegenerative and cardiovascular diseases.
The report showed the age range of people accessing VAD was 26 to 95 years old and the median age was 73.
Under VAD laws in Queensland, if a person decides to self-administer the substance, any unused or remaining medication must be returned to an authorised disposer within 14 days.
Health Minister Shannon Fentiman said the Queensland Government could consider law changes to strengthen that provision, but would wait for the outcome of the investigation before taking action.
She also said she understood it was the first case of misuse of a euthanasia scheme in Australia.
FULL STORY
Queensland Health investigating death of man who took voluntary assisted dying substance prescribed for his wife (By Rachel Riga, ABC News)