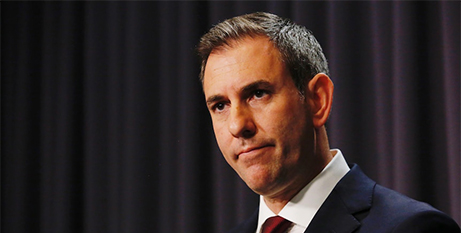 Pensioners and people on welfare will be able to work more before having their benefits cut under a shake-up of Labor's jobs policies. Source: The Australian.
As part of nine new policies adopted under Labor's white paper, Treasurer Jim Chalmers has revealed that temporary changes to the age pension announced at last year's job summit would be made permanent.
Under the changes, older Australians can earn up to $11,800 a year without their pension being affected, increasing the threshold by $4000.
According to previous rules, the first $300 of a pensioner's fortnightly income from work was not counted in their income test and any unused part of that $300 went into "a work bonus income bank". This bank could accrue as much as $7800 in a year and was used to offset future amounts of work income.
Under changes announced yesterday, a one-off credit of $4000 will apply to pensioners' income bank balances, allowing older Australians to earn up to $11,800 without their social security payments being reduced.
Welfare recipients who land a job will also be granted extended access to concession cards, childcare subsidies and other social security benefits to 24 weeks after finding work, up from 12 weeks.
The change is expected to apply to almost 140,000 people each year and cost almost $43 million over three years.
The Treasurer said welfare reforms would encourage more people into work.
Addressing inequalities in the economy was "personal" for many Labor MPs who were from humble backgrounds.
The Australian Council of Social Service said Labor had missed an opportunity in its white paper to meaningfully address inequalities in the economy.
FULL STORY
Pensioners and welfare recipients the winners out of white paper (By Sarah Ison and Geoff Chambers, The Australian)