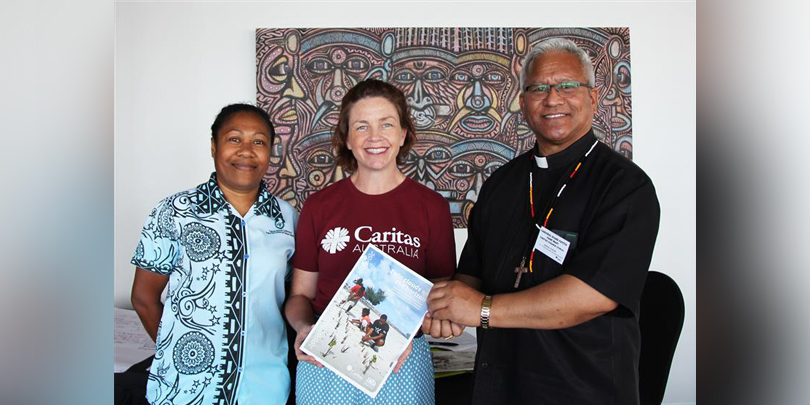 Caritas Australia has welcomed Pope Francis' apostolic exhortation, Laudate Deum, To All People of Good Will on the Climate Crisis, which was released on Wednesday.
This follows the 2015 encyclical Laudato Si', On Care for our Common Home, which responded to the times by highlighting the urgency of the climate crisis and connecting Catholic social teachings to the cry of the earth.
Laudate Deum stresses the undeniability of climate change and human activity as its cause, drawing attention to the exploitation of nature for the ends of technology and productivity.
Account is taken of the weakness of international politics in committing to efficient, obligatory, and readily monitored change. The need for "multilateralism from below" – meaning bringing together people and civil society across the world to push governments to action – is also acknowledged.
In turn, Pope Francis notes the importance of climate conferences, ahead of the United Nations Climate Change Conference, known COP28, on November 30.
Caritas Australia chief executive Kirsty Robertson said Caritas is "delighted to have a leading role in the implementation of the ecological vision of Pope Francis".
"Internationally, we work on ecological restoration programs and helping at risk communities prepare for disaster, as well as research and advocacy on access to climate finance and Loss and Damage, particularly in the Pacific," Ms Robertson said.
"Within Australia we have a special role in the development of Laudato Si' Action Plans, with our Catholic Earthcare program serving to extend these teachings to parishes, schools, organisations, and the community. In light of Laudate Deum, we also call for broader participation in the act of holding those in power to account on delivering measurable, practical progress."
At COP27 last year, Caritas Oceania and Jubilee Australia Research Centre presented "Twin clouds on the horizon: climate change and debt in the Pacific". It was the first report to look in detail at debt, climate change and their combined impacts on the Pacific region.
Caritas Australia will also be attending COP28 later this year.
FULL STORY
Caritas Australia welcomes Pope Francis' Apostolic Exhortation 'Laudate Deum' on the climate crisis (Caritas Australia)