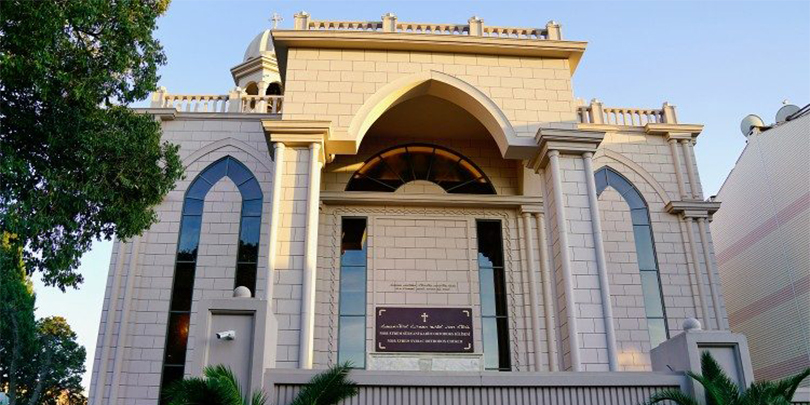 The Syriac Orthodox Church has opened the first Christian place of worship to be built in the 100-year history of the Republic of Türkiye. Source: Vatican News. 
"Our community has diminished in Türkiye, but we are – after our Armenian brothers – the second largest Christian population in the country," Syriac Orthodox Archbishop Yusuf Cetin, Metropolitan of Istanbul, Ankara and Izmir, said at the opening of the St Ephrem Church in Istanbul, which was officially opened on Tuesday.
"In Istanbul, it is very important to us that people have a second church. Because here we have many parishes."
Around 20,000 Syriac Orthodox live in the metropolis, but until now they had only one church. Out of necessity, the faithful had turned to places of worship belonging to other Christian communities, Metropolitan Cetin said.
The construction of churches has only been permitted in Türkiye since the early 2000s.
The building of the church is a historic event, says Dominican Fr Claudio Monge from the parish of St Peter's, several kilometres from the site of the new church.
"Not only all Christians, but also all those who have worked for an inclusive country that respects diversity and considers it an enrichment, can only rejoice," Fr Monge said.
"The Latin Catholic community, which for years has shared some of its churches with the Syriac Orthodox as a sign of profound ecumenical hospitality and which has even provided the land for this new building, is working tirelessly for unity in diversity in this country."
One day after the opening ceremony, Türkiye President Recep Tayyip Erdogan said, "The church we have built is a symbol of freedom of religion and belief in our country. At a time when divisions, conflicts and hate crimes based on religious and ethnic origin are increasing in our region and the world, this embracing attitude of Türkiye is very important."
FULL STORY
Türkiye: First new church in 100 years opens its doors (By Marion Sendker, Vatican News)