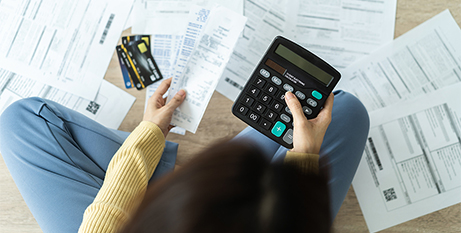 Cost-of-living pressures are returning as a key issue for the Albanese Government following the Voice referendum, with advocacy groups warning that another round of power bill relief is needed as high energy prices squeeze household budgets. Source: The Age.
The government promised during the 2022 election to lower power bills by $275 but since then prices have soared, largely because the cost of energy was driven up thanks to a global market crunch caused by Russia's invasion of Ukraine in February 2022.
These increases to input costs flowed through this year to default contracts that electricity retailers locked in for 12 months at the start of the financial year, when annual bills rose $352 in Victoria at the start of July and $435 in NSW.
St Vincent De Paul general manager of policy and research Gavin Dufty said more bill relief for vulnerable households was needed by the end of the year.
"We are actively encouraging governments to do some more support for households, particularly in the energy space before Christmas or shortly thereafter because that is where there's a significant bill load on households."
Treasurer Jim Chalmers said consumer price pain was top of his Government's agenda.
"Higher petrol prices and the costs of other essentials are putting Australians under the pump and that's why our Government's primary focus is to address inflation and the cost of living," Mr Chalmers said.
A spokesperson for Climate Change and Energy Minister Chris Bowen said government rebates had largely offset power price rises for most eligible households, and lowered the bills payable for the most financially vulnerable by 18 per cent.
However, Mr Dufty said food prices were up by around 10 per cent, mortgage repayments have risen sharply and the cost of petrol is above $2 a litre, factors which are compounding the financial pressure on households heading into the expensive festive season.
FULL STORY
Cost of living to dominate political agenda as power bills, petrol prices bite (By Mike Foley, The Age)