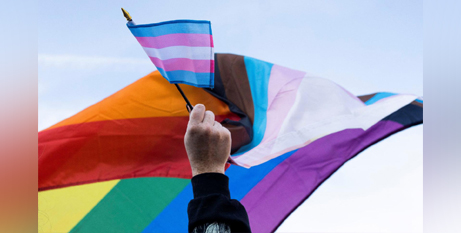 The Vatican's doctrine office has said an adult who identifies as transgender can receive the sacrament of Baptism under the same conditions as any adult, as long as there is no risk of causing scandal or confusion to other Catholics. Source: CNA.
The Vatican also said that children or adolescents experiencing transgender identity issues may also receive Baptism "if well prepared and willing".
The document answering these and other sacrament-based questions for those who identify as transgender and people in same-sex relationships was generated in response to questions posed to the Dicastery for the Doctrine of the Faith (DDF) in July by Bishop Giuseppe (José) Negri of Santo Amaro in Brazil. The guidance comes amid ongoing discussions within the Church about pastoral care for the LGBTQ community in light of Pope Francis' focus on accompaniment and synodality.
The dicastery's response is dated October 31 and signed by DDF prefect Cardinal Victor Fernández and Pope Francis. It is available on the Vatican website in Italian.
The Vatican also responded to questions about whether transgender-identifying people or those in homosexual relationships can be godparents or witness a marriage, and whether children adopted or born through assisted reproduction to same-sex couples can be baptised.
To the last question, the DDF cited paragraph 868 of the Code of Canon law, and said, "For the child to be baptised there must be a well-founded hope that he or she will be educated in the Catholic religion".
FULL STORY
Vatican doctrine office: Transgender-identifying people can be baptized, witness marriages (By Hannah Brockhaus, CNA)
RELATED COVERAGE
Vatican: Trans persons can be baptized as Catholics, serve as godparents (NCR Online)