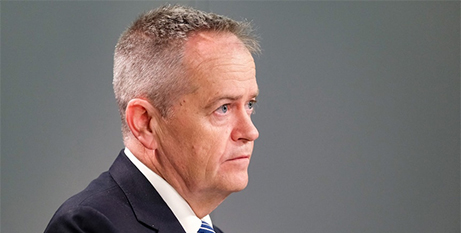 Government Services Minister Bill Shorten says his Government is confident Services Australia can be "rehumanised", as it considers the structure of the social services portfolio in response to the Robodebt royal commission findings. Source: Canberra Times.
The Albanese Government yesterday tabled its response to the royal commission's findings on the unlawful scheme, released in July, announcing it had accepted, or accepted in-principle, all 56 recommendations.
Robodebt was an automated debt collection tool employed by the former Coalition government from 2015 to 2019, which used income averaging to unlawfully raise alleged debts against more than half a million people to the tune of $1.76 billion.
In the findings, royal commissioner Catherine Holmes urged the Government to undertake an immediate and full review examining whether the existing structure of the social services portfolio, and the status of Services Australia as an entity, were optimal.
The Government agreed in-principle to consider the "most optimal arrangement of functions and responsibilities between the Department of Social Services and agencies in the social services portfolio, and the status of Services Australia".
Asked about this recommendation on Monday, Mr Shorten said the Government was confident in Services Australia and its staff, many of whom had been "traumatised" by the scheme.
"We have confidence that Services Australia can be rehumanised," Mr Shorten told journalists in Canberra.
FULL STORY
Albanese govt confident Services Australia can be 'rehumanised', Bill Shorten says (By Miriam Webber, Canberra Times)