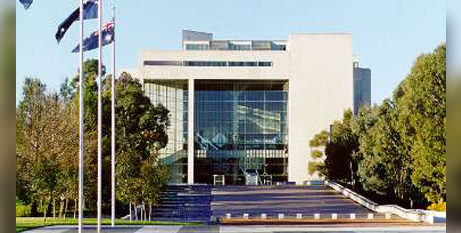 Eighty asylum-seekers being held in immigration detention were released almost immediately following last week's High Court ruling that they were being kept unlawfully. Source: ABC News.
Immigration Minister Andrew Giles confirmed the releases on ABC Radio National yesterday, saying the Commonwealth had argued against the outcome but was prepared for it, and those people were now in the community with appropriate visas.
Mr Giles said community safety was the first priority, and the Australian Federal Police and Border Force were involved in the process.
The High Court ruled on Wednesday that a stateless Rohingya man in detention, who had previously served time in jail for child sexual offences, had been unlawfully detained.
The Commonwealth, in its submissions to the High Court, flagged that 92 people were being held in similar circumstances, with more than 300 in total whose cases may be affected by the decision.
Most of those being kept in detention had failed character tests, while some had also been deemed a risk to national security.
The 80 who were released have been given bridging visas with individual conditions, which may include regular reporting obligations.
The High Court ruling overturned a 20-year precedent that allowed for asylum-seekers who had failed character assessments to be held in detention indefinitely if they could not be deported because they were deemed genuine refugees, were stateless or would not be accepted by their home country.
Mr Giles said the Government continued to look at all options available to it, including possible legislative changes.
FULL STORY
80 asylum seekers in immigration detention released 'almost immediately' after High Court ruling (By Jake Evans, ABC News)