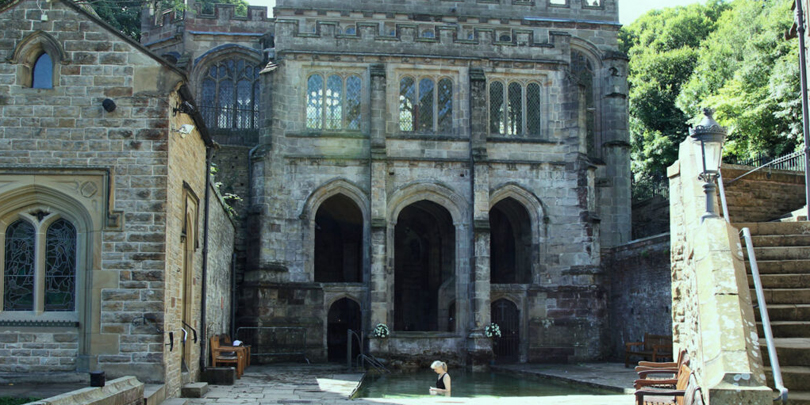 The bishops of England and Wales have elevated St Winefride's Well to the status of a national shrine. Source: Catholic Herald.
The shrine at Holywell in Flintshire, North Wales, has been a site of pilgrimage for almost 1400 years since St Winefride was decapitated there by Caradog, a spurned suitor, and miraculously re-headed by her uncle, St Beuno.
St Winefride inspired King Henry V, who made a pilgrimage to the shrine, and also novelists such as Ellis Peters, author of the Cadfael detective series, and poets such as Gerard Manley Hopkins, the Victorian Jesuit.
The elevation of the shrine was agreed by the bishops at their autumn plenary meeting last week.
Bishop Peter Brignall of Wrexham, the local ordinary for Holywell, said that the national status was a recognition of both the importance of St Winefride to the Church in the British Isles and also its significance as a heritage site.
"Everyone is more than welcome, whether they are of faith or not, to come and discover a bit of our country's tradition and heritage, and that they come with open hearts to that commitment to God that they may not have within their own lives, but are able to recognise in the lives of others and be prepared to be touched by that," he said.
The bishop added that he hoped the shrine would appeal particularly to women who sought healing as a result of violence or abuse and might draw inspiration from the saint who is honoured there.
FULL STORY
Bishops elevate St Winefride's Well to status of national shrine (By Simon Caldwell, Catholic Herald)