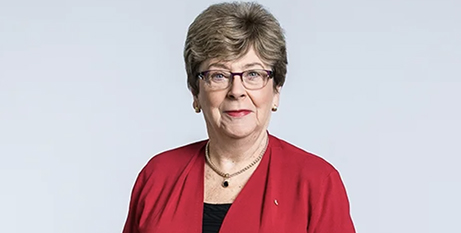 Ageism is more common and socially accepted than sexism and racism and shuts people out of the labour market and into poverty, according to the sector's prime advocate, Kay Patterson. Source: The Australian.
As well, the Australian health system often deprioritises older people and their illnesses, while elements of our aged care system foster neglect of older people, the nation's Age Discrimination Commissioner said on Sunday.
Dr Patterson said many older Australians are being blocked from living their best lives because they are not valued by our society.
Launching an elder awareness campaign, she said recent research by the Australian Human Rights Commission showed ageism remains the most accepted, but least understood, form of prejudice in Australia.
"This same report notes that the number of Australians over 65 has doubled in the past 50 years and now represents 15 per cent of our population," she said. "We know this trend is accelerating, which means the scope of ageism as it relates to older people is becoming ever greater.
"Despite many of us needing to work, ageist attitudes prevent us from getting employment and professional development, which in turn forces many of us into poverty."
Dr Patterson said everyday language disrespected older people and promoted negative attitudes which ultimately led to a "devaluing of the experience, skills, aspirations, and wisdom of our elders".
She said: "These attitudes also underpin the scourge of elder abuse, acts which cause psychological, emotional, financial or physical harm to an older person which are more likely than not carried out by someone they know and trust, usually a family member.
"Disturbingly, recent findings are that one in six older Australians experience elder abuse."
FULL STORY
Prejudice against elders more pervasive than sexism and racism (By Helen Trincathe, The Australian)
RELATED COVERAGE
Elder abuse campaign launched to make perpetrators think twice (SBS News)
New campaign seeks to reduce abuse of older Australians (Australian Human Rights Commission)