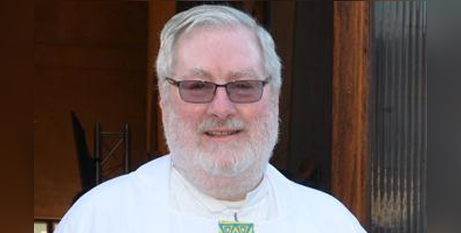 Pope Francis has named Australian Missionaries of the Sacred Heart priest Fr Tim Brennan as one of 10 new members of the Pontifical Commission for the Protection of Minors. Source: OSV.
Pope Francis on Friday reconfirmed the leadership of the commission and expanded its membership from 17 to 20 people, with 10 new members and reappointing 10 returning members.
Fr Brennan, a canon lawyer, joins fellow Australian Neville Owen, a retired senior judge and former chair of the Truth, Justice and Healing Council, on the commission. Fr Brennan led Australia's National Committee for Professional Standards for many years.
US Cardinal Seán O'Malley, president of the commission, said, "Coming from all over the world with varied backgrounds and a common passion for the well-being of children and vulnerable people, the members announced include advocates and practitioners of prevention and protection to the many areas in which the Church ministers to children."
The members include "representatives from canon law, social work, the medical and psychological professions, law enforcement and the judiciary as well as pastoral experts who currently work in dioceses and religious congregations," he said in a statement.
"They have all spent significant amounts of their professional lives listening to and supporting victim/survivors of sexual abuse by clergy and Church personnel," he said.
Pope Francis formally established the pontifical commission in March 2014. The body of experts, with input from survivors, is meant to make proposals and spearhead initiatives to improve safeguarding norms and procedures.
FULL STORY
Pope names new members to commission for protection of minors (By Carol Glatz, CNS via OSV)