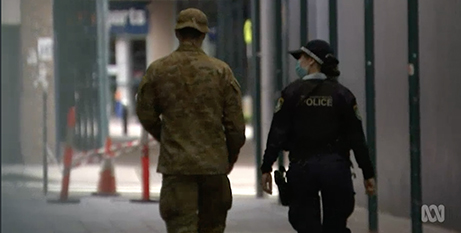 Government bungles during the pandemic had a lasting effect on essential workers including lost careers, reduced incomes and greater exposure to COVID-19 at work, a new report by Australian Catholic University and the United Workers Union finds. Source: ACU
The report was based on interviews with essential workers across the childcare, home care, manufacturing and warehousing industries. It examined the impact of COVID lockdowns on essential workers in Western Sydney during the Delta wave in late 2021.
The report found that the health crisis was worsened by government policies at a state and federal level which saw a winding back of JobKeeper and the Coronavirus Supplement.
The New South Wales Government response meant that people in less affluent, working-class suburbs of Sydney were treated very differently to people elsewhere. The Government imposed the harshest restrictions onto residents of "Local Government Areas (LGAs) of concern". All but two of the 12 LGAs of concern were in Western Sydney, where the highest proportion of essential workers lived and worked.
Report author Tom Barnes said the report highlighted widespread policy failures which allowed workplaces to mistreat and underpay employees.
"Most of these workers lacked the option of working remotely or working from home; but these are the workers who kept Sydney functioning during the crisis," Dr Barnes said.
"In addition, the greater concentration of blue-collar work across Western Sydney led to higher COVID-19 case numbers due to a lack of protection from workplace transmission."
The report also confirmed that the pandemic response imposed an increased burden on women, who were burdened with the additional stress of school closures and home schooling.
"The report frames these problems as "risk dumping" in which already-existing problems were made worse by government mismanagement during the Delta Wave," Dr Barnes said.
FULL STORY
New report reveals impact of COVID on essential workers (ACU)