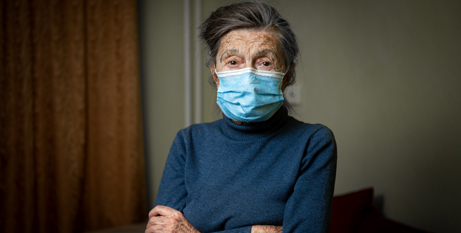 Catholic Health Australia says Peter Shergold's findings about the way Australia handled the COVID pandemic reminds society of its duty to look after the most vulnerable.
Catholic Health Australia represents not-for-profit hospitals, aged care operators and social welfare organisations, which have been on the pandemic front line since the start.
The independent review by a panel chaired by Mr Shergold concluded that policies were "designed and implemented without proper regard for the inequalities that already existed in our society and the vulnerabilities of particular communities".
Its findings echo a CHA study into the impact of lockdowns on certain communities released earlier this year. The analysis of data by the Australian Catholic University concluded that local government areas with higher blue collar and culturally and linguistically diverse communities were vastly more susceptible to COVID infections in 2021.
The report Unlucky in a Lucky country: how COVID has exposed social inequity also found that women experienced a sharper drop in labour force participation in both Sydney and Melbourne. In Sydney, for example, the female labour force declined by 9.2 percent during the Third Wave — higher than the 8.3 percent figure overall.
"This report adds another voice to sound the warning bell that no one should be left behind in future responses to pandemics," said CHA's Director of Strategy & Mission Brigid Meney.
"The most vulnerable, least affluent populations must be prioritised in future public health responses. Our report found that, sadly, such prioritisation did not occur during the first three waves of the pandemic in Australia's largest cities.
"Understanding how inequity helped COVID to heavily impact certain Local Government Areas while leaving others unscathed is vital if we are to build back better.
"We need to understand ongoing socio-economic impacts and the likely consequences of policy measures in the event of future pandemics, resurgent coronavirus case numbers, or a resumption in restrictive public health orders."
FULL STORY
Catholic Health Australia says Shergold pandemic report exposes how vulnerable were left behind (CHA)