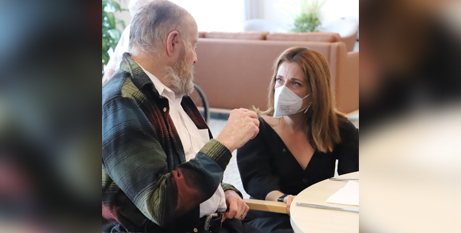 The ageing of the nation's baby boomers could see demand for high-end aged care surge by as much as 9 per cent annually for the next two decades. Source: The Australian.
Aged Care Minister Anika Wells says Australia's aged care system isn't ready for the rising tide of boomers hitting their 80s, and the higher expectations they bring with them in terms of quality of care.
"We are at the precipice of the next great test of our aged care system, the boomer generation," Ms Wells will tell The Australian/Melbourne Institute Outlook conference today.
"Unless we seek innovative models of care, embrace creativity, technology and international best practice we will not be prepared for the greatest impact on aged care this century – baby boomers."
The first of the generation born between 1946 and 1966 turn 80 in just four years. They have transformed every industry they have confronted across their lives to date, and now it's aged care's turn, Ms Wells says.
Aged care is undergoing a rapid transformation in Australia as people opt to stay in their homes longer, bringing services into the home until they become too frail to stay and move into residential care.
This results in nursing homes being required to provide more intensive levels of care for people with higher levels of physical and mental decline. The average age for men entering a residential aged care facility is 82 years and nine months and for women 85 years.
The October budget revealed the Government will spend $27 billion on in-home and residential care this financial year, rising to $34.7bn by 2025-26, just shy of funding for Medicare.
FULL STORY
Aged care system not ready for rising tide of baby boomers: Anika Wells (By Stephen Lunn, The Australian)