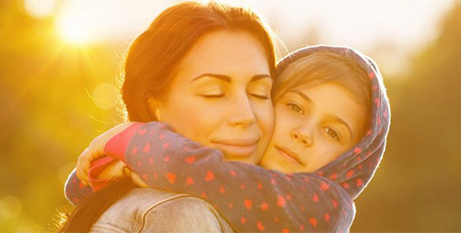 The Good Samaritan Inn's vision to expand its residential services for women and children fleeing family violence or homelessness is edging closer to reality, thanks to a Victorian Government grant and a donation from Marist Sisters Australia. Source: The Good Oil.
However, a 30 per cent rise in building costs in recent months means there is still a little way to go, and a fundraising campaign will be launched before Christmas to help meet the shortfall.
The Good Samaritan Inn in Melbourne, a service of the Sisters of the Good Samaritan, has been delivering a specialist crisis refuge response to women and children survivors of family violence and/or homelessness since 1996.
The Inn currently provides short-term case work support to about 250 women, children and young people every year. Guests stay at the Inn for an average of 25 days, with the provision of a bed, meals, crisis and casework support, counselling, group therapy and referral to other specialist services as required.
Crucially, during the early stages of a woman's referral to the Inn, the availability of skilled and qualified staff members 24/7 enables emotional support in those critical moments when she may feel compelled to return to her violent partner.
Under the expansion project, a former convent within the City of Banyule will accommodate women and children who are moving out of crisis accommodation but are assessed as requiring further transitional housing and support.
The Banyule Project is a collaboration between the Melbourne Archdiocese, a local parish and the Inn.
Good Samaritan Inn executive director Felicity Rorke said it was exciting that the project was drawing closer to becoming a reality.
"We've got the funding to run the place, which is really great," she said. "Now, we just need to do some more fundraising and seek further grants to have the building modified so that it is fit for purpose.
"We're hoping that it will be up and operating in the first quarter of 2024."
FULL STORY
Crisis refuge for women and children receives funding boost (By Debra Vermeer, The Good Oil)