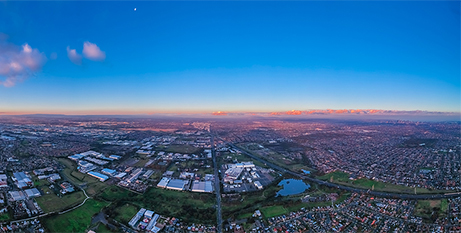 Almost one million households, many in Sydney and Melbourne, face housing stress or living in unsuitable accommodation over the next two decades unless there is a ramp-up in community housing. Source: Sydney Morning Herald.
Ahead of the federal Government's first meeting of financial leaders to discuss its Housing Accord, research released today shows demand for proper housing aimed at low-income earners will climb more than 50 per cent by 2041 in many parts of the country.
The research, done by the UNSW City Futures Research Centre for the Community Housing Industry Association, shows the number of households in housing stress is expected to climb from 640,000 in last year's census to 940,000 by 2041.
Sydney alone is expected to have 225,000 households in stress within two decades, up 56 per cent from 2021. Areas around the city's inner south-west including Punchbowl and Kogarah, the Parramatta region and Liverpool already have the highest proportion of people in stress.
The number of Melbourne households in stress is forecast to climb by more than 61 per cent, to 177,000, with the city's west, south-east and inner suburbs all suffering the toughest conditions.
Ryan van den Nouwelant from the City Futures Research Centre said the research should be used to help guide the Housing Accord, announced in last month's budget, which aims to build one million "well-located" homes, including some non-market housing, over five years from 2024.
The research found last year's census identified 500,000 low-income households in inappropriate housing. They were either experiencing homelessness, in overcrowded homes or spending more than 30 per cent of their income on rent.
Family households represent half of current unmet housing needs, making 40 per cent of all households.
FULL STORY
Almost 1 million affordable homes needed by 2041 for most at risk (Shane Wright and Rachel Clun, Sydney Morning Herald)