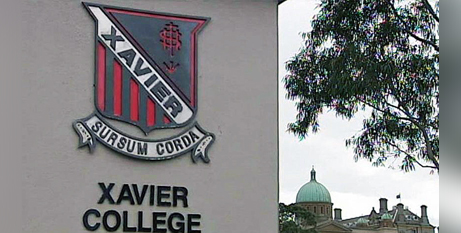 Hackers have threatened to publish the personal information of current and prospective students of Xavier College online after a cyberattack, the Melbourne Catholic boys school says. Source: The Age.
The hack took place in June, but the school waited until this week to inform the families after it deemed that the number of people whose information had been stolen was much greater than it first thought.
The Jesuit college said that when a key administrative staff member was hacked four months ago, it believed just 45 students were exposed. But it confirmed yesterday that more than 100 students had sensitive information stolen, including birth certificates, visa applications, parenting arrangements and financial details.
The college said it initially kept the security breach secret from the wider school community because it had no evidence the stolen data would be misused or publicly disclosed.
"Then, in late October, it came to our attention that an unauthorised third party may disclose details of these mailbox contents," a school spokesman said.
"The college has now taken steps to re-assess the original data and re-evaluate the risk parameters to consider whether any further individuals have been affected.
"As we did in June, immediate notification to specific individuals is occurring, while our wider school community has also been informed. The college network, learning and database systems remain secure."
The Xavier hack was reported to the Office of the Australian Information Commissioner and the Australian Cyber Security Centre in June, the college said.
FULL STORY
Xavier College says stolen student data might be released after hack (By Adam Carey, The Age)