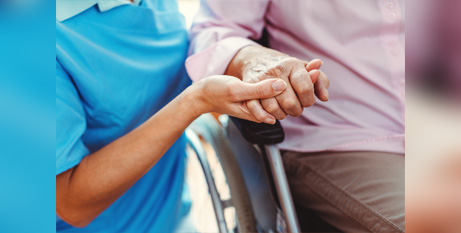 Catholic Health Australia has defended the record of Tasmania's largest aged care provider, Southern Cross Care, as it adjusts to a new funding regime and continues to offer care despite the massive financial headwinds facing the sector.
Southern Cross is one of 60 per cent of aged care providers operating in regional Australia at a loss, according to accountancy firm StewartBrown, and a new study by University of Technology Sydney Ageing Research Collaborative last week confirmed that nursing homes racked up losses of $2.75bn in the past three years.
Southern Cross announced earlier this month that it planned to train food preparation staff to also directly care for residents as part of an operational overhaul, a move criticised by the Health and Community Services Union, ABC News reported.
CHA chief executive Pat Garcia said it is unfair to single out one provider in order to send a signal to the broader sector when that one operator continues to invest in its services and deliver care, above and beyond the stipulated levels.
"Southern Cross Care has been providing excellent quality of care to Tasmanians for generations and it takes its responsibility to residents, staff and families very seriously," he said.
"Despite financial losses, it continues to invest in new services for its 650 residents, including new on-site kitchens that will deliver better quality food. It is also giving residents more control over their type of care with a new mode that aims to replicate a home-like environment.
"The provider is already delivering nursing coverage on a 24-hour seven day a week basis and is on track to meet the 200 minutes of care that will be mandated in a little under a year from now."
Mr Garcia said the larger policy solution is to value enrolled nurses by allowing them to contribute to nurse care minutes requirements.
FULL STORY
SCC Tas delivers high-quality care – deserves praise not brickbats (CHA)
RELATED COVERAGE
Southern Cross Care's overhaul of Tasmanian homes dismissed by union as 'diabolical' (ABC News)