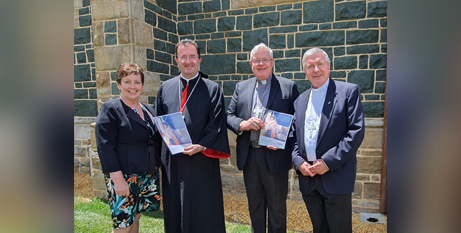 Australian Catholic Safeguarding Ltd has today launched the second edition of the National Catholic Safeguarding Standards, covering adults at risk as well as children. 
ACSL has worked with the Australian Catholic Bishops Conference, Catholic Religious Australia and the Association of Ministerial Public Juridic Persons to develop the NCSS Edition 2.
The release of NCSS Edition 2 comes just one week before the five-year anniversary of the Royal Commission into Institutional Response to Child Sexual Abuse's final report.
ACSL board chair Michael Lavarch said the adoption of the new standards clearly demonstrates that the Church is vigilant of emerging safeguarding risks for everyone in Catholic communities, especially children and adults at risk.
"The standards address the safeguarding requirements of adults (with a focus on adults at risk) by both reflecting the duty of care owed to everyone, as well as recognising that there are particular risk factors that cause some people to be more susceptible to abuse," Mr Lavarch said.
Archbishop Timothy Costelloe, President of the Australian Catholic Bishops Conference, said that collaboration had been a hallmark of the standards development process.
"These standards, broadening the scope to include adults at risk and refining our practices and procedures, are the latest milestone on the Church's committed and ongoing journey of creating and maintaining safe environments for all people," Archbishop Costelloe said.
CRA president Fr Peter Jones OSA said: "CRA supports every entity within the Church taking the necessary steps to make the Church a safe place for all, particularly children and adults at risk, in a manner consistent with the National Child Safe Principles. We continue to encourage all Catholic entities to take their responsibilities, legal and moral, very seriously in all their decision making."
View the NCSS Edition 2.
FULL STORY
Catholic Church makes safety of adults at risk key priority with adoption of new national safeguarding standards (ACSL)