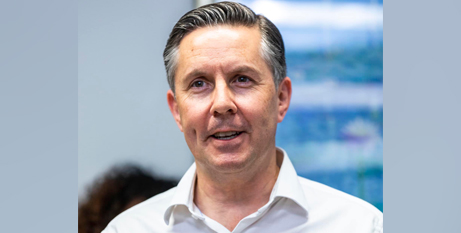 Catholic Health Australia and the Australian Medical Association are calling for the Health Department and Health Minister Mark Butler to be stripped of their roles in approving health insurance premium rises. Source: Australian Financial Review.
CHA says the current system, where insurers request premium rises that are then evaluated by the minister, is dysfunctional and has turned health insurance into a political football.
Insurers can apply once a year to increase premiums. Applications are assessed by the Health Department, the Australian Prudential Regulation Authority (APRA) and the minister. Increases generally come into effect on April 1.
CHA wants the responsibility for overseeing premiums transferred to experts at the Independent Health and Aged Care Pricing Authority, which already sets prices for hospitals and aged care.
CHA says the politicisation of the annual premium increase, including the emphasis placed by both sides of politics on keeping them low, means insurers are unable to fund rapidly rising health costs, forcing hospitals to weigh up cutting back services.
Australian Medical Association president Steve Robson said an independent body would relieve the Health Department of its conflicted role as a regulator and policymaker.
CHA's health policy director Caitlin O'Dea said an independent panel of experts would deliver better outcomes.
Under CHA's proposal, an independent authority would evaluate proposals based on their effect on customer affordability, the value for money provided by each insurer, and the sustainability of health care providers and insurers. Premiums could be raised as required, rather than annually.
NIB chief executive Mark Fitzgibbon said he had long-held the view that an independent pricing body would be a better process. He noted that APRA, which is involved in advising Mr Butler, has "a level of independence in their assessment".
FULL STORY
Health insurers bemoan 'politicised' premium decisions (By Michael Read, Australian Financial Review)
RELATED COVERAGE
Health Minister should place health insurance premiums in the hands of independent experts, says Catholic Health Australia (CHA)