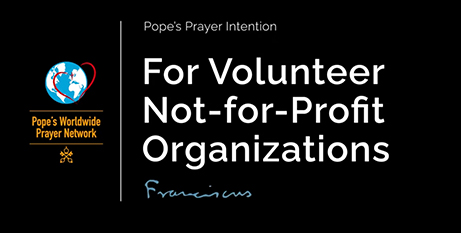 In the final Pope Video of the year, Pope Francis asks the faithful to pray for volunteer organisations and all those who work in them. Source: Vatican News.
The Pope encourages volunteer organisations and volunteers to continue in their labour promoting human dignity and the common good, working "not just for the people, but with the people, being close to them, and listening to their needs".
"It means being artisans of mercy: with our hands, with our eyes, with an attentive ear, with our closeness."
Furthermore, the Pope asks to pray that these organisations and volunteers may "find people willing to commit to the common good and ceaselessly seek out new paths of international cooperation."
The December Pope Video highlights the work of countless volunteers and organisations around the world who often work without visibility or recognition.
According to the United Nations Volunteers program (UNV) one out of every nine people in the world volunteer, with a total of 862.4 million volunteers in the world.
In many countries, volunteer organisations are based on Christian values, seeking to bear witness to the Gospel through their work.
The Pope Video showcases these organisations that aid people suffering from a wide range of crises, including natural disasters, economic crises, and hunger.
"Being a volunteer who helps others is a choice that makes us free; it opens us to other people's needs — to the demands of justice, to the defence of the poor, to the care of creation."
FULL STORY
Pope's December prayer intention: For volunteer organisations (Vatican News)