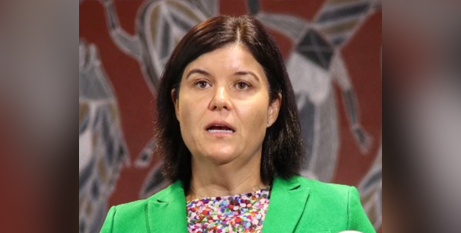 The Northern Territory Government will not commit to legislating for voluntary euthanasia before the 2024 election. Source: NT News.
Chief Minister Natasha Fyles said the topic would require extensive community consultation before it was put to Parliament.
Ms Fyles said the Restoring Territory Rights Bill, which passed through the Senate in Canberra last week, would allow Territorians to have "important conversations" previously blocked by federal policy.
Independent Araluen MLA Robyn Lambley said she was no fan of voluntary euthanasia.
"I don't think we'll see any movement around this for at least a couple of years," Ms Lambley said.
"The Government will not risk any embarrassment over failing to get something like this through given that every other jurisdiction in Australia have got it now, I think, or planned."
Ms Lambley said anyone could put a Private Member's Bill forward for the reintroduction of euthanasia in the Northern Territory but she would not be the one to do it and she "couldn't see it coming from the CLP".
Opposition Leader Lia Finocchiaro said euthanasia was a serious issue and any legislation had to be considered and widely consulted on.
"We've seen the Fyles Labor Government ramming through some massive legislative changes with minimal to no public consultation. We don't want to see that repeated."
FULL STORY
Territory Government will not confirm position on voluntary assisted dying (By Sierra Haigh, NT News)