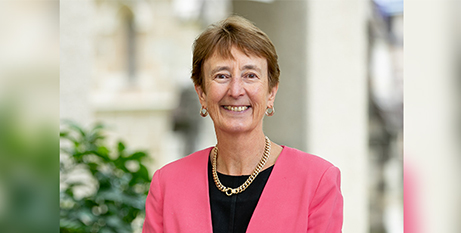 Dr Lee-Anne Perry will leave her role as executive director of the Queensland Catholic Education Commission at the end of January. Source: The Catholic Leader.
"After seven and a half years the time is right for me to move on to other challenges," Dr Perry said.
"I am fortunate to be able to leave the role at a time of my choosing and knowing that a great team is in place in the secretariat to ably support the commission in its work."
During her tenure, Dr Perry oversaw major changes to funding for Catholic schools, significant governance and assurance enhancements, the introduction of the new senior assessment system in Queensland and faced major disruptions to education during the pandemic.
QCEC independent chair Margaret White said Dr Perry had been the strongest of advocates for Catholic education at both state and national levels.
"Lee-Anne's expertise developed from her first teaching role in Townsville in 1979 through to taking up the principal's role at Mt Carmel College, Wynnum, then Mt Alvernia College, Kedron, and prior to joining QCEC she was principal of All Hallows' School, Brisbane, for 16 years," she said.
Mrs White said Dr Perry's significant expertise had been recognised with her appointment to many working groups including the Review to Achieve Educational Excellence Committee (Gonski Committee), the Stem-Industry Partnerships Forum chaired by chief scientist Alan Finkel and the Queensland Anti-Cyberbullying Taskforce.
National Catholic Education Commission acting executive director Sally Egan said Dr Perry, who is the deputy chair of the NCEC, had provided significant expertise, leadership, wisdom and advocacy, while always placing students front and centre in her decisions and actions.
FULL STORY
QCEC leader eyes new challenges (By Mark Bowling, The Catholic Leader)