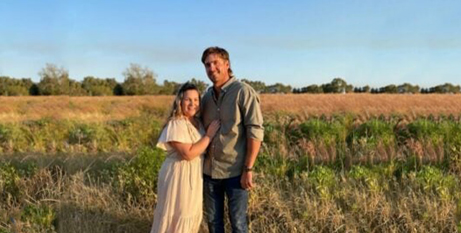 Perth couple Byron and Keira Hordyk hope that their five-year religious discrimination battle against a foster care agency will give hope to all Christians who strive to live by and promote basic Christian beliefs and values. Source: Catholic Weekly.
On December 23, the Hordyks won their case against Wanslea Family Services, which had deemed them unsuitable as short-term or emergency carers of children aged 0-5 because they could not affirm LGBTQ values.
Mrs Hordyk said it had been a shock to find themselves thrust into the media spotlight when their anti-discrimination case went before the tribunal in 2020.
"We'd become aware of sad things about children living in situations that are not great, and we had a stable relationship and two children and a bit of free time … and thought we could easily care for a child even if just for a day to kind of help out," she said.
"That's where it all came from. At the time our application was rejected I was upset and I didn't think it was right, either."
The State Administrative Tribunal in Western Australia found that Wanslea discriminated against the Hordyks on the grounds of their religious conviction and awarded them each damages of $3000. It also ordered that their records show that the couple's application process was discontinued rather than that they failed their assessment.
The couple, members of the Free Reformed Church of Australia, which adheres to biblical teaching on sexuality, commenced their case in 2017 after Wanslea terminated their foster care application on the basis that the Hordyks' religious beliefs would mean that they could not maintain a physically and/or emotionally safe environment for a foster child who identified as LGBTQ.
FULL STORY
Praise for WA couple's religious discrimination win (By Marilyn Rodrigues, The Catholic Weekly)