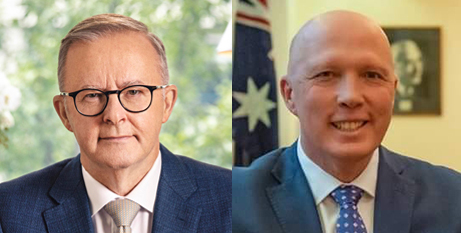 Prime Minister Anthony Albanese has made an urgent personal bid to salvage support for the Indigenous Voice by asking Opposition Leader Peter Dutton to set out any changes he wants to the proposal. Source: The Age.
In a personal letter to Mr Dutton yesterday, the Prime Minister held out the prospect of a constructive deal to recognise First Australians in the Constitution as long as those with concerns were willing to put forward their changes to the proposal.
But the letter included a firm response to Mr Dutton's demands for detail by emphasising the power of Parliament to decide the structure of the Voice if and when Australians approve the change at a referendum later this year.
"As I have said to you in our meetings, if you have any practical suggestions or amendments on the wording I would welcome your contribution," Mr Albanese wrote ahead of Mr Dutton's meeting with Indigenous leaders on Thursday to discuss the Voice.
The letter came three weeks after Mr Dutton wrote to Mr Albanese with a promise to be constructive but a warning that the Government was making a "catastrophic mistake" in its handling of the Voice and listing 15 questions he wanted answered.
The questions asked about "who will be eligible to serve" on the Voice, the "definition of aboriginality" for those on the body, the election process for those members and the cost to taxpayers each year.
Mr Albanese did not engage on the specific questions in his letter and instead pointed out the Coalition's work on the proposal during the previous government including support from former Indigenous Australians minister Ken Wyatt.
"It is an extraordinary opportunity for every Australian to be counted and heard – to own this change and be proud of it," Mr Albanese wrote.
FULL STORY
Albanese writes to Dutton to salvage a deal on the Voice (By David Crowe, The Age)