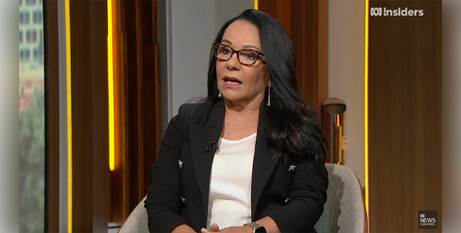 Indigenous Australians Minister Linda Burney has declared there will be no "permanent seat" for the Voice at national cabinet. Source: The Australian.
Ms Burney's declaration came as the Coalition revealed it would reject legislation setting up the Voice referendum unless its amendments gained Parliament's support.
"The Voice will not have a permanent seat at national cabinet," Ms Burney said yesterday. "National cabinet is formed of first ministers and the prime minister."
The comments from Ms Burney come in response to the Government's Special Envoy for Reconciliation, Senator Patrick Dodson, the "father of reconciliation", saying it would be "wise" for representatives of the Voice to be involved with the nation's leading body of first ministers.
On Tuesday, the Coalition said it wanted household pamphlets to be sent to every letterbox outlining the Yes and No cases, as well as public funding for both sides of the campaign, which Labor's referendum legislation does not provide for.
Mr Dutton said it was a "simple request" to give Australians a booklet, as has happened in past referendums, stating the Yes and No campaigns.
"This is not a simple plebiscite. It is not a law change that can be amended or abolished or added to later on. This is a change to our Constitution and if the Prime Minister is saying a booklet shouldn't go out or that people shouldn't receive information, well why not?"
Government sources said requirements such as the pamphlet were introduced and enforced before online and digital communication was even imagined.
Ms Burney urged her colleagues to hold community barbecues and publish posts on social media in support of the voice during a "week of action" for the Yes campaign from February 18.
FULL STORY
Indigenous voice not in national cabinet, says Linda Burney (By Dennis Shanahan and Rosie Lewis, The Australian)