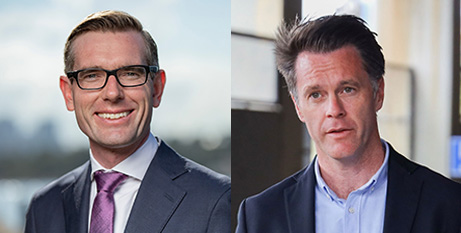 New South Wales Premier Dominic Perrottet and Opposition Leader Chris Minns will each address town hall-style meetings hosted by faith communities and a special religious education advocacy group this month. Source: The Catholic Weekly.
Mr Perrottet will address and answer questions from the audience on Wednesday, February 22, while Mr Minns and his senior leadership team will address and take part in a Q&A on Monday, February 27. Both meetings will be held in Parramatta.
Murray Norman, chief executive of the Better Balanced Futures advocacy group, said the organisation was delighted to be working in partnership with faith communities in hosting the meetings.
Focused on Special Religious Education, Better Balanced Futures seeks to engage with and educate families, parents, communities and carers about the provision and access to SRE in public schools across NSW for all faith groups.
He said the meetings were an opportunity to hear from the Premier and the alternative premier about issues that matter to people of faith, including religious education.
FULL STORY
Perrottet, Minns to address faith leaders in leadup to NSW election (The Catholic Weekly)