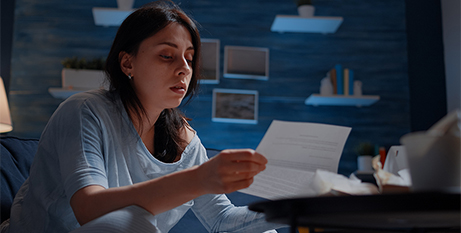 St Vincent de Paul Society national president Claire Victory said the latest interest rate increase was another setback for Australians struggling to survive the cost-of-living crisis.
"The ninth consecutive increase takes official interest rates to their highest levels since September 2012 and will be another blow to Australians already battered by surging inflation," Ms Victory said.
"Higher interest rates are inevitably passed on through higher prices and rents, which have a devastating impact on those already struggling to survive, particularly income support recipients and low-income Australians.
"We are calling on the federal Government to take action to protect vulnerable Australians by lifting income support payments and increasing Commonwealth Rent Assistance," Ms Victory said.
Working age payments have not kept up with the cost of living and Australians' unemployment payment rates are among the lowest out of 37 members of the OECD.
JobSeeker, at $48 a day, consigns around 830,000 Australians to live below the poverty line, and should be unacceptable in Australia, which prides itself on being the country of the "fair go", Ms Victory said.
"People on income support payments were already in distress before the current cost-of-living crisis – having to make unthinkable decisions about missing meals or essential medication just to get by," she said.
"Over past months, the Society has experienced a sharp increase in demand for assistance with everyday expenses such as accommodation, food, utilities and medical care as the cost-of-living crisis has pushed these Australians further into despair and disadvantage.
"The upcoming federal Budget must include support for vulnerable Australians to survive the cost-of- living crisis – an urgent increase to income support payments must be part of a comprehensive relief package," Ms Victory said.
FULL STORY
Latest rate rise another blow for vulnerable Aussies (St Vincent de Paul Society)