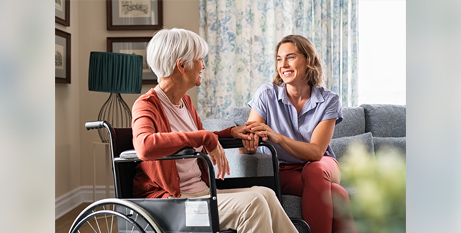 Aged care providers are calling on the Albanese Government to deliver an immediate cash injection of $850 million to pay for undelivered home-care packages. Source: The Australian.
In its pre-budget submission, peak provider advocacy group Aged and Community Care Providers Association is also seeking a change to visa rules to let international students continue to work in aged care and asking the Government to consider whether wealthier older Australians should pay more for their care.
The submission also asks the Government to link aged care funding to the CPI from July and to fully fund the "on-costs" of the recent Fair Work Commission aged care wage case, including higher superannuation and leave loading.
ACCPA says in-home care, preferred by older Australians looking to live at home as long as possible, needs a funding boost to clear the 20,000 backlog of packages approved but not yet delivered.
It calls on the Government to "invest an additional $853m in home-care package funding to clear the national queue across Financial Year 2023-2024 and ensure all home care package recipients are in receipt of a package at their approved level".
Doing so could save the Government money in the longer term, the submission says.
Aged care is already one of the largest spending items in the federal budget, set to cost $23 billion this year and rising to $35bn over the next four years.
A separate pre-budget submission from Catholic Health Australia also called for an increase to consumer contributions to aged care services through higher housing thresholds and raising caps.
FULL STORY
More cash needed to clear in-home care backlog, providers say (By Stephen Lunn, The Australian)
RELATED COVERAGE
Catholic Health Australia calls for industry-wide visa sponsorships in aged care to address workforce crisis (CHA)