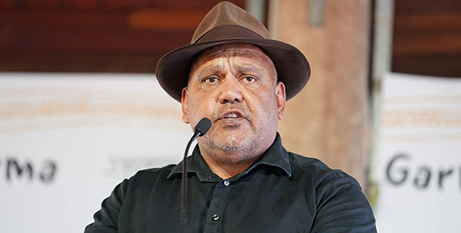 Indigenous advocate Noel Pearson says a rejection of the Voice to Parliament would represent a failure of a whole generation of Indigenous leadership, saying it would then be up to a new generation to chart a different way forward. Source: ABC News.
The respected land rights activist said he would "fall silent" if the nation voted against enshrining an Indigenous advisory body in the constitution.
The first referendum in decades is due to be held later this year.
"That'll be the end of it," Mr Pearson told the ABC's 7.30. "I have pursued a middle path, a middle path between the original Australians and the new Australians."
He said if the referendum fails, then "a whole generation of Indigenous leadership will have failed because we will have advocated coming together in partnership with government and we would have made an invitation to the Australian people that was repudiated.
"I don't think we have anything left after that. It'll be up to a new generation to chart a new course because we will have been rejected."
Campaigners against the Voice have argued the body would do little to improve practical outcomes in the most disadvantaged Indigenous communities.
But Mr Pearson said engaging directly with communities at "ground zero" was exactly what the Voice was designed to do.
The Liberal Party is yet to declare its position on the Voice, while its Coalition partner, the National Party, has resolved to vote no.
Asked how important it would be to the referendum's success for Opposition Leader Peter Dutton to actively support it, Mr Pearson said he believed it was "very important".
FULL STORY
Noel Pearson says he will 'fall silent' if Voice referendum fails (By James Elton, ABC News)