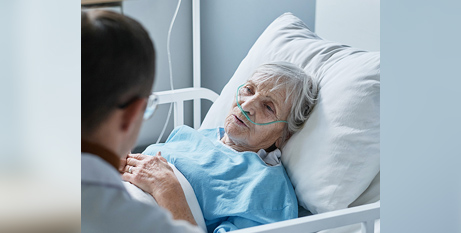 A second wave of voluntary euthanasia laws is being pursued nationally to allow telehealth appointments, abolish residency requirements and extend the schemes to dementia sufferers. Source: The Australian.
State attorneys-general are making a fresh attempt to persuade the Albanese Government to exempt voluntary assisted dying (VAD) telehealth from the federal ban on using phone or internet to "counsel or incite" suicide or "promote" suicide methods.
This would remove doubts that have forced some states to make at least the first VAD appointment patients have with doctors in person.
With a severe shortage of doctors across much of regional Australia, and doctors nervous about contravening the federal criminal code, it is seen as major barrier to greater update of VAD.
Federal Attorney-General Mark Dreyfus appears open to change, suggesting the main impediment is crafting amendments to suit the various state VAD systems.
"Any proposed amendments to these Commonwealth offences would need to be carefully considered in consultation with states and territories to take account of differences across state and territory VAD schemes," a spokesman for Mr Dreyfus said.
Queensland has placed the issue on the agenda of the Standing Council of Attorneys-General, which next meets in April, with backing from Western Australia, Tasmania and Victoria.
However, former AMA vice-president Stephen Parnis said the use of telehealth to assess patients for assisted dying was "dystopian".
"When you are assessing a patient online you are very constrained in terms of the signals, the clues, you can obtain," he said. "You need to be as sure as humanly possible that this person is … doing this of their own free will and making an informed decision."
FULL STORY
States pushing the boundaries on right to die (By Matthew Denholm, The Australian)