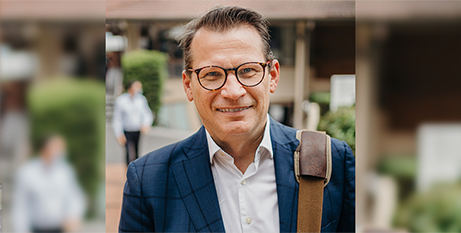 There are acute warning signs for Australian schools with "a dramatic increase" of principals under stress and considering calling it quits. Source: The Catholic Leader.
"Principals' workloads, stress caused by issues including the national teacher shortage across public, Catholic, and independent schools, and demands outside the classroom have escalated to unsustainable levels," says Australian Catholic University investigator and former principal Paul Kidson.
ACU's annual Australian Principal Occupational Health, Safety and Wellbeing Survey, to be released in full next month, reveals that among almost 2500 principals surveyed in 2022, the two top sources of stress were heavy workloads and a lack of time to focus on the core responsibilities of teaching and learning.
The survey showed 65 principals planned to quit or retire early in 2022 – more than triple the number in 2019.
"It is a drastic increase when you look at the whole picture," Dr Kidson said.
"We are now seeing the cumulative impact of this on principals' health and wellbeing, and we are very concerned about the increasing steepness of those trends as they are heading in a very distressing direction."
Dr Kidson wrote an article in Brisbane's The Courier Mail yesterday in which he outlined the policy implications for our education system as well as the likely implications for students.
"It risks educational and life opportunities for thousands of Australian kids," Dr Kidson wrote.
"We know principals work long hours and that administrative burdens reduce their time for teaching.
"But after three years of COVID-19 and managing the impact of natural disasters, new stresses have emerged, supercharged by teacher shortages.
National teacher shortages ranked third as a source of stress for principals in the 2022 survey – up from 12th compared with the 2021 results. Mental health issues among students and staff rounded out the top five sources of stress.
FULL STORY
Education stress: More principals are planning to quit (By Mark Bowling, The Catholic Leader)