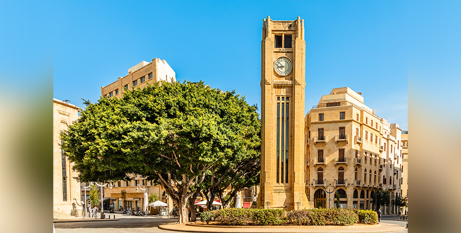 Lebanon woke up in two time zones on Sunday amid an escalating dispute between political and religious authorities over a decision to delay the clock change by a month. Source: SBS News.
Caretaker Prime Minister Najib Mikati decided last week not to start daylight savings time over the last weekend of March – as usually happens in Lebanon, Europe and other regions – but instead to roll clocks forward an hour on April 20.
Though no reason was given for the decision, it was widely seen as a concession to Muslims, allowing those observing the holy month of Ramadan to break their daylight-hours fasts at around 6pm rather than 7pm.
But the Maronite Church, the largest Christian Church in Lebanon, announced it would not abide by the decision, saying there had been no consultations or considerations of international standards.
It turned its clocks forward and other Christian organisations, parties and schools announced similar plans. Lebanon's education minister, Abbas Halabi, also said on Sunday schools would operate on daylight savings time, against the government decision.
Meanwhile, Muslim institutions and parties appeared set to remain in winter time, deepening divides in a country that was rocked by a 1975-90 civil war between Christian and Muslim factions and where parliament seats are allocated by religious sect.
Caretaker justice minister Henry Khoury, a Christian, called on Mr Mikati to reverse the move, in the first objection from within the cabinet.
Mr Khoury said the decision "violated the principle of legitimacy" and had caused splits in Lebanese society and along religious lines at a time when Lebanon is already facing multiple crises.
At a Beirut cafe on Saturday evening, a Reuters journalist heard one customer ask: "Will you follow the Christian or Muslim clock starting tomorrow?"
FULL STORY
'Christian or Muslim clock?': Daylight savings row leaves Lebanon with two time zones (SBS News)
RELATED COVERAGE
Lebanon wakes up in two time zones as clock change deepens division (ABC News)