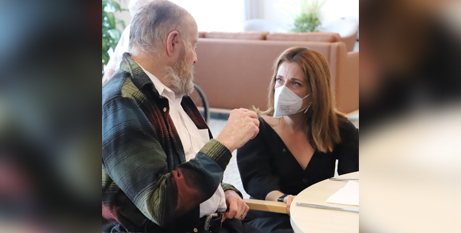 The Albanese Government has commissioned advice on a possible overhaul of the financial model for the aged care sector, which would force wealthy Australians to pay more for services in a bid to underwrite the sector's ­viability. Source: The Australian.
The Department of Health and Aged Care awarded a $396,000 private government contract to consultancy firm Kantar Public Australia to undertake policy research on consumer contributions to aged care and gauge sentiment towards an increase in user co-payments.
It comes amid an ongoing debate over whether Labor should raise the means-testing threshold for Australians who can afford it, with Aged Care Minister Anika Wells privately telling providers to contribute ideas on how to increase user co-payments as part of a broader national conversation.
Major providers, including Catholic Health Australia, are urging Labor to raise the means-testing threshold for housing wealth by increasing consumer contributions.
When an elderly Australian is means-tested for entry into an aged care home, the Government considers up to only $186,000 of their property wealth, irrespective of the value of their home. This means a person who owns a modest home is means-tested at the same level as another person who has a mansion.
CHA is also calling for the Commonwealth to remove the cap on how much providers can charge for services, which is pegged at about $30,000 per resident, or 85 per cent of a single person's basic aged pension.
CHA aged care director Jason Kara said asking users to contribute more made "logical sense" and otherwise taxpayers – who already fund 75 per cent of the sector – would be forced to fork out more funding in coming years.
Health Minister Mark Butler yesterday confirmed the Government was looking to ensure a "sustainable mix" about who was funding aged care, with the percentage of older Australians set to increase over coming years.
FULL STORY
Push for rich to pay more for aged care (By Jess Malcolm, The Australian)