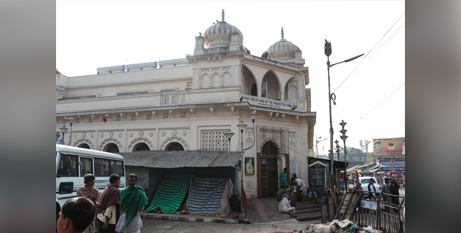 The Missionaries of Charity have secured ownership of the property in Kolkata where their founder, St Teresa of Kolkata, launched her full-time service to the poor 75 years ago. Source: Crux. 
Although the young Mother Teresa arrived in Kolkata as a Sisters of Loreto missionary in 1928, it was 20 years later when she dedicated herself full-time to the service of the poor and abandoned living in slums around the order's house in Entally, using a building she came to call the "home of the pure heart", or Nirmal Hriday.
Although her followers in the Missionaries of Charity have cared for the facility ever since, due to issues related to zoning and occupancy they were only able to secure legal ownership of the property recently.
The legal tangles were resolved, according to media reports, on the initiative of a local member of India's parliament.
"It is a beautiful gesture by the state government to facilitate handing over this place to us," said the saint's successor as superior of the Missionaries of Charity, Sr Mary Joseph Michael.
"Like St Teresa, who is revered as Mother by one and all, we the sisters can live here and serve the poor which is our mission," said Sr Mary Joseph Michael, a native to India's Kerala state who was elected to her post last year.
The Motijheel slum where the house is located has undergone drastic changes in appearance over the years, according to locals, with multi-storied buildings now soaring next to older rundown shacks. Sr Mary Joseph said that following the example of Mother Teresa, the Missionaries of Charity have never ceased serving the slum.
FULL STORY
75 years later, Missionaries of Charity acquire Mother Teresa's first house (By Nirmala Carvalho, Crux)