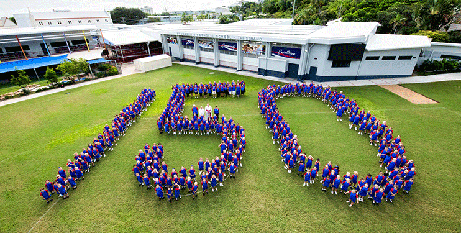 Townsville Catholic Education is celebrating 150 years of educating students – with two schools opened in 1873 by the Sisters of Saint Joseph of the Sacred Heart. Source: The Catholic Leader.
The schools celebrating the milestone are St Joseph's School, The Strand, and St Mary's School, Bowen.
Executive director Jacqui Francis said the achievement was a time for all to reflect on the history of the schools and be thankful of the foresight of those who brought Catholic Education to the diocese.
"We are so fortunate that these two schools continue to thrive in servicing the local community after 150 years," she said.
"The Sisters of Saint Joseph of the Sacred Heart and later the Sisters of Mercy were instrumental in providing education and their vision for faith-based education continues in our school communities today."
Ms Francis said since the start of the schools, tens of thousands of students had been educated and Catholic education had grown to be the largest provider of schooling in the Townsville diocese outside of government schools.
"In 2023, the Townsville Diocese has over 14,000 students enrolled within 31 Catholic schools within communities north to Hinchinbrook, east to Palm Island, south to The Whitsundays and west to Mount Isa," she said.
"Our mission continues to ensure our schools provide excellent holistic education with Jesus Christ as its foundation and we are proud of the continued growth and opportunities our schools provide students."
FULL STORY
Townsville diocese celebrating 150 years of education in the region (The Catholic Leader)