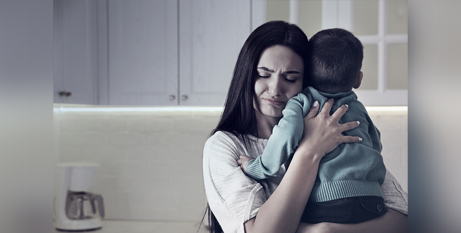 Australians are going to extreme measures to stay afloat during the cost-of-living crisis, with thousands of people struggling to afford basic living necessities while sinking into extreme poverty. Source: News.com.au
Vulnerable Aussies are living on less than $6 a day and are turning to desperate measures to cope, devastating new research from The Salvation Army has found.
Over the past year, 93 per cent of people who reached out to The Salvation Army for support have been struggling to afford day-to-day necessities.
After paying for essential living costs such as housing, food, utilities, health and fuel, the typical Australian has almost nothing left to spend or save.
The research also found half of The Salvation Army's 1700 surveyed respondents couldn't afford essential healthcare.
Meanwhile, 52 per cent of people are skipping meals to save money and 75 per cent are suffering from housing stress.
Salvation Army secretary for mission Stuart Glover said the crisis was making it almost impossible for some people to survive.
"Everyone is doing it tough at the moment, but for those who were already struggling, the cost-of living crisis is making it almost impossible for them to survive without help," he said.
Households with children are the hardest hit by financial pressures, with 75 per cent living below the poverty line.
Almost 25 per cent of these households can't afford to take their children to see a doctor or dentist, and one in five are struggling to give children three meals a day.
FULL STORY
Vulnerable Aussies living on just $6 a day amid cost-of-living crisis (By Lauren Ferri, News.com.au)