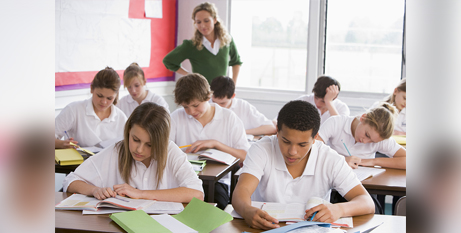 Victoria's education minister says the Andrews Government is open to lifting the private schools payroll tax threshold even further as Catholic schools urge school communities to lobby MPs against the plan to slap payroll tax on mid-priced and high-fee schools. Source: The Age.
The Catholic Education Commission of Victoria is seeking to mobilise school communities against the tax, which was originally targeted at the 20 Catholic schools and 90 independent schools that charge more than $8000 a year.
After a backlash from non-government schools, the Government yesterday said it was open to sparing schools that charge students less than $13,000 a year.
CECV on Tuesday urged school communities to seek meetings with their local Labor MP and forward letters of protest over the tax plans.
The removal of the payroll tax exemption for some non-government schools was announced in the state budget to help repair the state's finances.
The Government said the tax brought high-fee schools in line with state schools, which pay payroll tax, and would bring in $422 million over three years.
But the news was slammed by non-government schools, which warned they would increase fees, cut programs and sack staff in response.
Last week, the Government indicated it would revise the exemption threshold to $10,000, putting 11 Catholic schools in the firing line. Education Minster Natalie Hutchins yesterday confirmed the Government was open to lifting the exemption even further.
Catholic Education Commission of Victoria executive director Jim Miles has also asked Government MPs to raise the threshold, to reduce the number of Catholic schools that would be required to pay.
FULL STORY
Catholic schools up fight against payroll tax, government open to lifting exemption threshold (By Madeleine Heffernan and Broede Carmody, The Age)