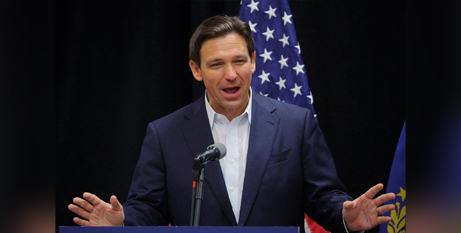 Republican presidential candidate and Florida Governor Ron DeSantis's office has confirmed that it sent dozens of migrants directly to the offices of the Diocese of Sacramento Catholic Charities in California. Source: Crux.
In a June 6 statement, the Florida Division of Emergency Management also highlighted that all of the migrants boarded planes to Sacramento voluntarily, and expressed a desire to go to California.
"Through verbal and written consent, these volunteers indicated they wanted to go to California," reads the statement. "A contractor was present and ensured they all made it safely to a 3rd-party NGO. The specific NGO, Catholic Charities, is used and funded by the federal Government."
To the shock of the Diocese of Sacramento, 16 migrants were dropped off at its doorstep on Friday, June 2. There was no explanation given as to where the migrants came from or who sent them.
On Monday, a second plane of about 20 migrants landed in Sacramento, and it was soon confirmed that the flights were arranged by the state of Florida.
The flights to Sacramento mirror an arrangement Mr DeSantis made last September to fly 50 migrants to Martha's Vineyard, an upscale island off the coast of Massachusetts.
As the immigration crisis at the southern border has ballooned in recent years, Republican Texas Governor Greg Abbott has made it clear that his state shouldn't bear the brunt of a crisis that should be addressed by the US Government, and in turn has bused more than 13,000 migrants to Democratic-led "sanctuary cities," including New York City, Washington DC and Philadelphia.
Miriam Sammartino, the Sacramento Diocese's director of Catholic Charities and Social Concerns, said on Monday that the manner of how the migrants arrived there was heartbreaking.
"I don't believe the migrants themselves even understood that they were being brought to Sacramento, so that's a priority for us," Ms Sammartino said.
FULL STORY
Florida confirms shipping migrants to Catholic Charities in Sacramento (By John Lavenburg, Crux)