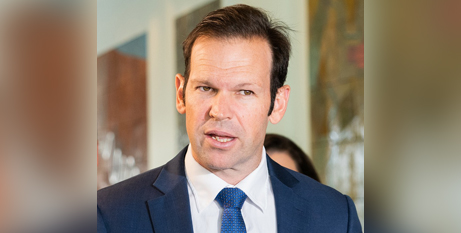 The Coalition is urging the Senate crossbench to "give ACT residents a voice" as it seeks support for a Senate inquiry into the ACT Government's forced takeover of Calvary Public Hospital Bruce. Source: Canberra Times.
Last week, Calvary's Catholic operators failed in a legal bid to block the takeover and Calvary has since said it will comply with the acquisition.
The Opposition has pitched itself firmly against the move, with leader Peter Dutton saying it is "unprecedented" and he is sympathetic to concerns from faith-based institutions.
Prime Minister Anthony Albanese, himself a Catholic, insists the takeover is about restructuring health care and it is not driven by religion.
Late yesterday, Queensland LNP senator Matt Canavan lodged a notice of motion on behalf of the Opposition to refer the compulsory acquisition to the Senate's Legal and Constitutional Affairs References Committee.
Labor and the Greens are not expected to support the inquiry, so the Coalition will have to convince the varied members of the crossbench, including ACT independent senator David Pocock, the two One Nation senators, the two Jacqui Lambie Network senators, UAP senator Ralph Babet and independent senator Lidia Thorpe.
As outlined in the notice of motion, such a Senate inquiry would look at the impact on health services in the ACT and surrounds, the effects on other private health providers, the ACT Government's consultation processes before making the decision, the legal and economic implications of the takeover, and any other related matters.
A vote on whether the inquiry will go ahead is expected today.
FULL STORY
'Give ACT residents a voice': Coalition seeks crossbench support for Calvary senate inquiry (By Karen Barlow, Canberra Times)
RELATED COVERAGE
Senators to vote on Calvary Hospital inquiry (The Australian)