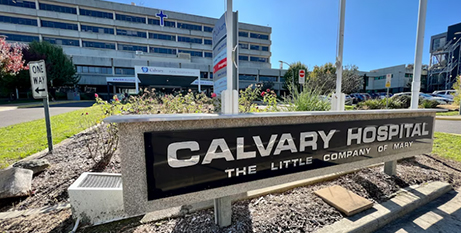 The Coalition has failed in a bid to establish a Senate inquiry into the ACT Government's forced takeover of Calvary Public Hospital Bruce. Source: Canberra Times.
Queensland LNP Senator Matt Canavan has been seeking to shine a light on the compulsory acquisition by referring it to the Senate's Legal and Constitutional Affairs References Committee.
But Labor Senator Anthony Chisholm said holding a federal inquiry into an ACT Government decision would be "wholly unusual" and it would not be supported by the Albanese Government.
Independent ACT senator David Pocock said there were genuine concerns about the takeover and sought to amend the Coalition motion by instead asking that such an inquiry be held at the territory government level.
Senator Pocock's amendment was not voted on and the vote for the Senate inquiry was lost by two votes: 26 ayes to 28 nays.
Senator Pocock said he had written to the ACT Chief Minister Andrew Barr and the Health Minister Rachel Stevens-Smith asking for an ACT inquiry.
Last week, Calvary's Catholic operators failed in a legal bid to block the takeover and Calvary has since said it will comply with the acquisition.
The federal Opposition has pitched itself firmly against the move, with leader Peter Dutton saying it was "unprecedented" and he was sympathetic to concerns from faith-based institutions.
FULL STORY
Coalition fails to establish Calvary public hospital Senate inquiry (By Karen Barlow, Canberra Times)
RELATED COVERAGE
Senator David Pocock scuttles ACT government's forced takeover of Calvary Public Hospital (Catholic Voice)
Rachel Stephen-Smith says religious iconography at hospital is a matter for Calvary (Canberra Times)