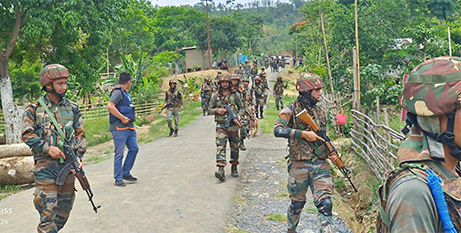 India's Catholic bishops have called for a national day of prayer this Sunday, July 2, to end the ongoing sectarian violence in Manipur. Source: Vatican News.
The violence erupted in the north-eastern Indian state on May 3, when Hindu-majority Meitei people, who control the local political power and represent 53 per cent of its population, attacked a demonstration of Kuki tribals, who are mainly Christians, protesting against a court proposal to extend the Scheduled Tribe status to the Meitei.
The special status grants priority in government jobs, education, and other affirmative programs meant for the indigenous people, such as the Kuki.
Nearly two months since the outbreak of the violence, which so far has claimed over 100 lives and displaced more than 50,000 people, mostly Kuki Christians, unrest hasn't yet subsided.
In the face of the ongoing violence the president of the Catholic Bishop's Conference of India, Archbishop Andrews Thazhath of Trichur, has directed the faithful to observe July 2 a day of prayer for peace in Manipur.
In his message, the archbishop provides some suggestions to make the day significant. They include adding special intentions for peace and harmony to the Prayers of the Faithful during Mass and organising an hour of Adoration in all parishes to intercede for the people of Manipur.
The CBCI also asks the faithful to organise candlelight processions or peace rallies.
FULL STORY
Church in India to observe a national day of prayer for peace in Manipur (By Lisa Zengarini, Vatican News)