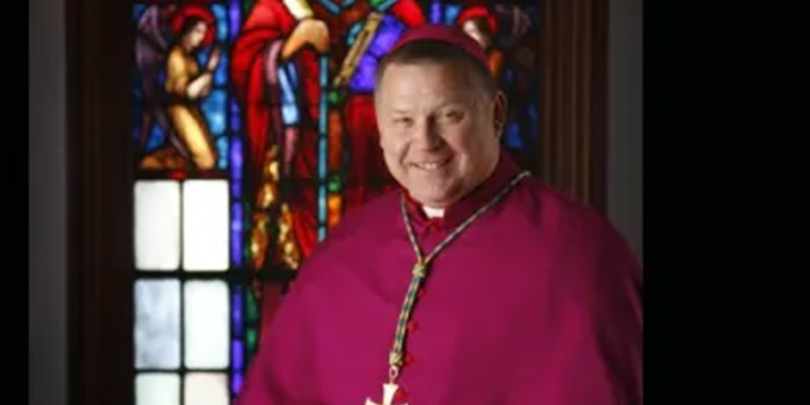 Pope Francis on Tuesday accepted the resignation of the embattled Bishop Rick Stika of Knoxville, Tennessee, who had been investigated by the Vatican for mismanagement of his diocese. Source: CNA.
Bishop Stika, 65, was also named in a 2022 lawsuit (refiled in 2023) accusing him of protecting a seminarian accused of multiple counts of rape.
The lawsuit also claims Bishop Stika attempted to intimidate an alleged victim, a parish organist, into keeping quiet about the alleged sexual assault by Wojciech Sobczuk and of having accused the alleged victim of being the perpetrator.
Bishop Stika has denied any wrongdoing.
Since April 2021, Catholic news outlet The Pillar has reported on Bishop Stika and the accusations of his mishandling of sexual misconduct and assault allegations in the Diocese of Knoxville.
The Pillar has also reported that priests of the diocese had accused Bishop Stika of bullying and harassment.
In a diocesan statement announcing his resignation on June 27, Bishop Stika said he was grateful to Pope Francis for accepting his request to retire.
"I recognise that questions about my leadership have played out publicly in recent months," Bishop Stika said. "I would be less than honest if I didn't admit that some of this has weighed on me physically and emotionally. For these reasons, I asked the Holy Father for relief from responsibilities as a diocesan bishop."
"People will speculate on why I am doing this. I have been dealing with life-threatening health issues most of my adult life," Bishop Stika said, noting his Type 1 diabetes and vision loss in one eye, a 2009 heart attack, and neuropathy, among other health scares.
"I offer my genuine and heartfelt apology to anyone I have disappointed over the years," he also said.
FULL STORY
Pope Francis accepts resignation of Knoxville Bishop Rick Stika (By Hannah Brockhaus CNA)